Tales of Triumph from Kerala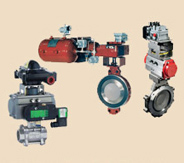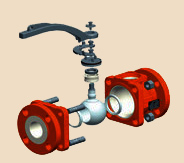 In the heart of India's industrial landscape, Oxy Flow Controls has carved a remarkable journey as a leader in designing, developing, and crafting a diverse array of control valves, actuators, and accessories. With over 25 years of rich experience, the company has become a shining example of engineering excellence and unwavering commitment to quality.
Oxy Flow Controls has roots deeply intertwined with the oil and gas, petrochemical, fertiliser, power, water, and general process industries. Their state-of-the-art plant in Palakkad, strategically located near the bustling hub of Coimbatore, enables seamless manufacturing and swift logistical access.
The company's products, which include globe valves, ball valves, butterfly valves, pneumatic actuators, valve automation, valve spares, and special-lined valves. Their unyielding commitment to producing the highest-quality process valves resonates across continents. Their devotion to continuous improvement, stringent adherence to ISO 9001:2008 standards, and unrelenting pursuit of excellence reflect in each product that leaves their facility.