Tales of Triumph from Kerala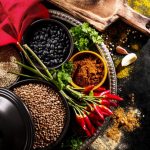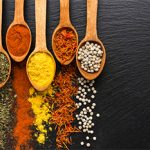 In the bustling world of food and lifestyle, there exists a remarkable company that has weaved its success story through unwavering passion, uncompromised quality, and a deep connection with its customers. Brahmins Foods, a family-owned business, embarked on a journey in 1987 with a simple promise to bring vegetarianism to the forefront and promote a healthier way of living. Today, they stand tall as pioneers, trusted by kitchens both at home and abroad.
With an ardent love for good, healthy, and meat-free food, Brahmins Foods ventured into uncharted territories. Their culinary experimentation with exotic Indian spices yielded a rich variety of delectable offerings. Since the very beginning, their focus on pure, natural ingredients has been the foundation of their success.
Diversification became a natural progression for Brahmins Foods, which passionately ventured into the world of luxury pens. Rytol was born, a brand that reflects the same principles and ethos as their spice branch. Expanding their offerings further, Brahmins Foods introduced Cafe Viktor, a fresh and home-grown beverage for all coffee lovers.