Choose Category
PM Gati Shakthi National Master Plan
The PM Gati Shakti program is a marque initiative to institutionalize holistic planning for stakeholders across major infrastructure projects, aimed at facilitating infrastructure connectivity. An online geospatial planning platform was developed for this purpose by Bhaskaracharya National Institute for Space Applications and Geo-informatics (BISAG-N). In this regard, the State has taken concerted efforts to formalize the institutional setup and integrate key layers in the BISAG-N portal. KSIDC is the State nodal agency for PM Gati Shakti related matters.
The State has completed the following key activities as part of this initiative.
State level Empowered Group of Secretaries (EGoS) has been constituted for approving eligible projects under the scheme, at State level.
Network Planning Group (NPG) comprising various department officials have been constituted for scrutinizing eligible projects and assisting the EGoS.
A Technical Support Unit (TSU) comprising domain experts under various infrastructure sectors have been constituted.
Capacity building sessions held for NPG & TSU members held at BISAG-N and in the State.
Integrated 28 out of the 30 mandatory data layers prescribed by DPIIT into the portal; further 14 additional data layers also integrated.
The Kerala State Logistics Action Plan prepared and shared with DPIIT, which was subsequently published in the website of Ministry of Commerce and Industry.
First meeting of the EGoS was held, which recommended 4 projects under the State Action Plan to DPIIT, for financial assistance under the Scheme for Special Assistance to States for Capital Investment for 2022 – '23.
Under the above scheme the State received Rs. 96 Cr. from Department of Expenditure, GoI for the following projects during the year 2022 – '23.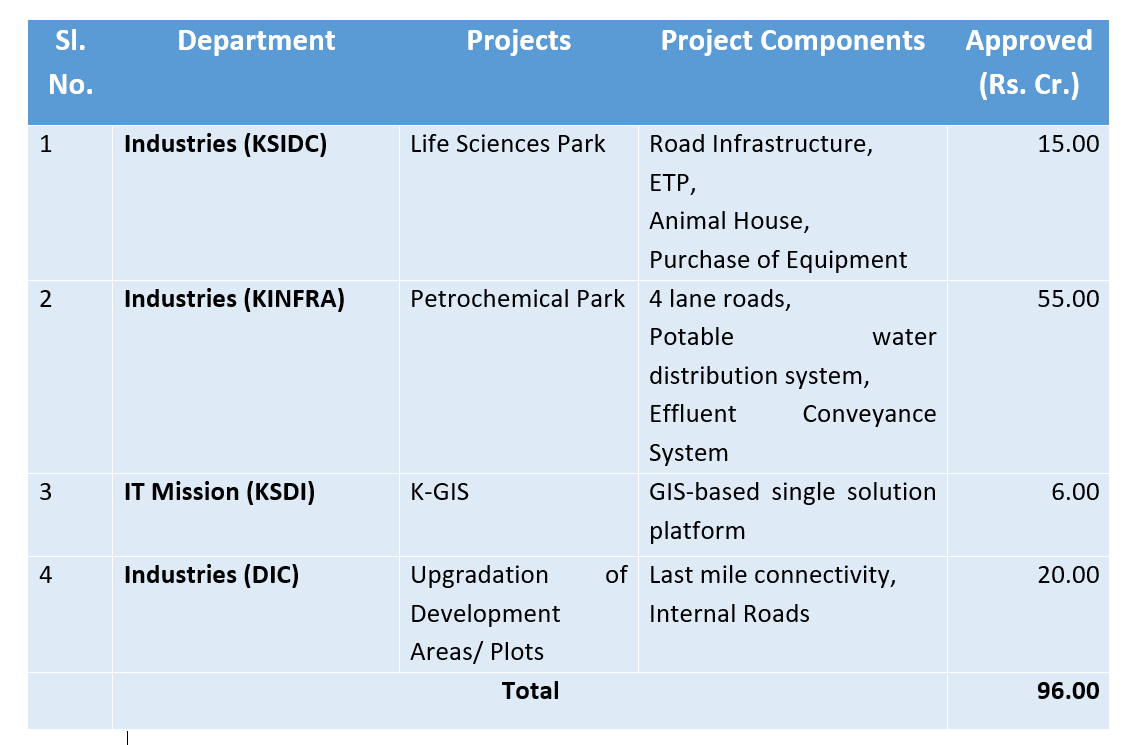 Last Updated on: 11 December 2023
സന്ദ൪ശകരുടെ എണ്ണം :
3104571