Shri Paul Antony IAS (Rtd)-Chairman
Shri Paul Antony IAS retired from Indian Administrative Services(IAS) as Chief Secretary, Govt of Kerala. Coveted post he held includes Additional Chief Secretary-Industries ,Chairman Cochin Port Trust etc. Currently he is also the Director of South Indian Bank Ltd besides other Companies. He is also the Chairman of Kerala Life Sciences Industries Park Ltd a subsidiary of KSIDC.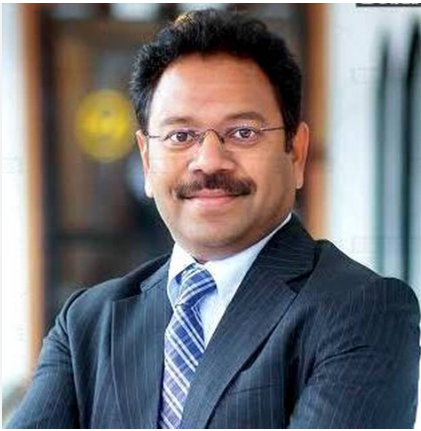 Shri Suman Billa IAS-Principal Secretary, Industries & NORKA, Kerala
Shri Suman Billa 1996 batch Kerala Cadre IAS officer currently hold the post of Principal Secretary, Industries & NORKA, Kerala. Key Responsibilities held are Director, Technical Cooperation & Silk Road United Nations, Joint Secretary Ministry of Tourism (MoT), Government of India ,Secretary – Tourism, Kerala, Private Secretary to the Minister of State for External Affairs and Defence etc.
Shri. Mohammed Y Safirulla IAS
Shri. Mohammed Y Safirulla IAS 2010 batch Kerala Cadre IAS officer currently hold the post Special Seceratary Finance Recourse & Electronics & Information Technology Department. He served as the District Collector of Ernakulam, Director Kerala State IT Mission etc
Shri Sajeev Krishnan
Shri. Sajeev Krishnan has vast experience in Banking & Finance in three countries with a focus on treasury operations. Some of the key positions held by Shri Sajeev Krishnan were Chief General Manager State Bank of Travancore and Chairman Dhanalakshmi Bank Ltd.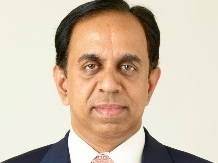 Shri CJ George
Shri. C. J. George, a Financial Services Industry Entrepreneur, is the founder and Managing Director of Geojit Financial Services Ltd. He has over 30 years of professional experience in the securities market. In the past, Shri. George was a member of the Executive Committee of National Stock Exchange (NSE), Mumbai and National Securities Depository Limited (NSDL), Mumbai.
Smt Pamela Anna Mathew
Smt Pamela Anna Mathew is a well- known Business Leader with a remarkable career spanning over 40 years. She is presently serving as the Managing Director of O/E/N India Limited. She has been awarded the CII award for best Chairperson at national level for outstanding contributions and has served as Chairperson of social development & Women Empowerment panel for Southern Region of CII for consecutive two years.
Shri Babu Abraham Kallivayalil CA
Shri. Babu Kallivayalil is a Practicing Chartered Accountant with over 30 years of Professional experience in the field of Corporate, Non-corporate, and NGO audit, Taxation, and Consultancy. He is a Member of the Central Council of the Institute of Chartered Accountants of India (ICAI).
Adv Anand K
Adv Anand K is a Senior Advocate Practicing in High Court of Kerala and part of M/s. B.S. Krishnan Associates, Kailas, Warriam Road, Cochin. He is also the Managing Director of Sree Sankara College Association.
Shri V Abdul Razak
Shri. V. Abdul Razak, is the Managing Director of VKC Group. The Group has twenty four manufacturing units in India and 3 units in Sri Lanka, Sudan and Bangladesh. He is the Chairman of Confederation of Indian Footwear Industries Southern Region, Vice Chairman CII Northern Kerala, EXCOM Member of The Indian Polyurethane Association, Executive Committee Member of (Footwear Manufacturers Association Of Kerala and Special invitee to State Committee of KSSIA, Managing committee Member of CMA.
Shri Alexander Cherian
Shri. Alexander Cherian is a Banking and Finance Management Professional. He has wide exposure and experience in Investment Banking and Corporate Finance. Positions held by him include Vice President and Head of South India Kotak Securities, Founder CEO of an Investment Bank abroad , Senior Vice President and Head of Wealth Management B&K Securities , National Head of Distribution ,Geojith Securities and Regional Director, Anand Rathi securities. He brings on board, over four decades of experience in Corporate Finance and Investment Banking.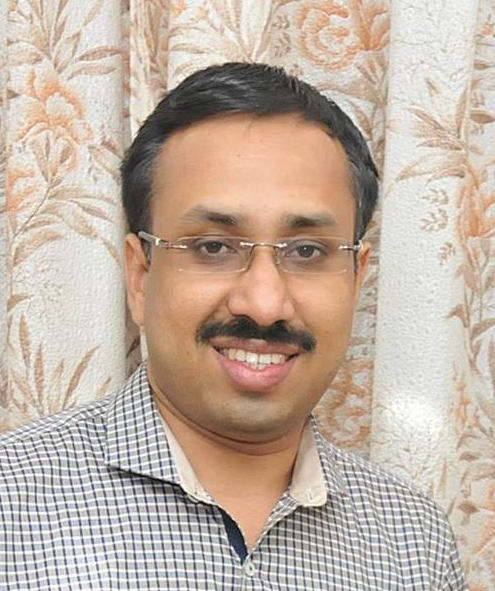 Shri S Harikishore IAS
Managing Director
Shri S Harikishore IAS is a Master of Engineering by Academics. He got into Indian Administrative Services from Kerala Cadre in the year 2008. He served as the District Collector of Pathanamthitta , Managing Director KTDC, Director Tourism Department, CEO Life Mission ,Executive Director Kudumbashree ,Director PRD etc. Currently he is also serving as Director , Department of Industries and Commerce and Plantation