Shri Paul Antony IAS Retd.
Chairman KSIDC
Shri Paul Antony IAS retired from Indian Administrative Services(IAS) as Chief Secretary, Kerala. During the tenure of services, Shri. Paul Antony held positions of Managing Director and Director in various companies for a total period of more than 21 years. Shri. Paul Antony has helmed major government bodies in Kerala. His areas of expertise include industries promotion, export promotion, infrastructure development including in the ports and power sector, taxation, public distribution system, and development of the weaker sections. He has also served as MD of SUPPLYCO, Chairman of Cochin Port Trust and KSEB Ltd., Additional Chief Secretary of Industries Department and Power Department, and Commissioner of Commercial Taxes Department
Dr Suman Billa IAS
Principal Secretary, Industries & NORKA, Kerala
Dr Suman Billa 1996 batch Kerala Cadre IAS officer studied at the Madras Christian College, Jawaharlal Nehru University, Delhi and has been a British Chevening Gurukula Scholar at the London School of Economics. An M. Phil by qualification, Dr Suman Billa started his career as Assistant Collector in Alappuzha in 1998 and handled various responsibilities in both home cadre Kerala and in Central departments. Key Responsibilities held are Director, Technical Cooperation & Silk Road United Nations, Joint Secretary Ministry of Tourism (MoT), Government of India ,Secretary – Tourism, Kerala, Collector, Palakkad, Chairman, Kerala State Civil Supplies Corporation, Commissioner, Commercial Taxes, Government of Kerala etc. He has also served in the Government of India as Private Secretary to the Ministers of State for External Affairs and Defence.
Shri. Mohammed Y Safirulla IAS
Shri. Mohammed Y Safirulla IAS is a Master of Engineering by Academics. He got into Indian Administrative Services from Kerala Cadre in the year 2010. He served as the District Collector of Ernakulam, Director Kerala State IT Mission etc. Currently he is serving as Secretary Finance Resourse & Electronics & Information Technology Department
Shri Sajeev Krishnan
Shri Sajeev Krishnan has vast experience in Banking in three countries with a focus on treasury operations. Some of the key positions holded by Shri Sajeev Krishnan are Chief General Manager State Bank of Travancore and Chairman Dhanalakshmi Bank. He has been with the State Bank group since 1977. He has handled large credits and projects and internal audit at State Bank of India (SBI) at the Republic of Maldives from 1998 to 1999. He was Vice President (NRI) at SBI Toronto, Canada from 2000 to 2003 and also stand-by dealer in forex transactions. He has also attended training for Directors at Stanford Graduate school of business. While in India, he also headed the rupee treasury department of the bank which included trading, bidding for new issues, maintenance of SLR and CRR and also taking care of the liquidity needs of the bank.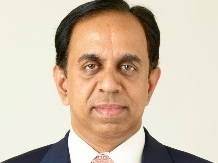 Shri CJ George
Mr. C. J. George, a financial services industry entrepreneur, is the founder and Managing Director of Geojit Financial Services Ltd. He has over 30 years of professional experience in the securities market. He has a Master's Degree in Commerce and is a Certified Financial Planner (CFP) from Financial Planning Standards Board, India. His directorships other than in Geojit group companies include Aster DM Healthcare Limited, V-Guard Industries Ltd and Kerala Infrastructure Fund Management Limited. Mr. George has memberships in many professional bodies and is at present the Managing Committee Member of the Associated Chambers of Commerce & Industry of India (ASSOCHAM), New Delhi; the Advisory Committee Member of Indian Clearing Corporation Limited (ICCL) and a Member of the Syndicate of Cochin University of Science and Technology (CUSAT). In the past, Mr. George was a member of the Executive Committee of National Stock Exchange (NSE), Mumbai and National Securities Depository Limited (NSDL), Mumbai.
Smt Pamela Anna Mathew
Smt Pamela Anna Mathew is a well- known business leader with a remarkable career spanning over 40 years. She is currently serving as the Managing Director of O/E/N India Limited. She holds a Post graduate degree in Economics & Business Administration from Kerala and Cochin University. She has been awarded the CII award for best Chairperson at national level for outstanding contributions and has served as Chairperson of social development & women empowerment panel for southern region of CII for consecutive two years. Her Public service commitments included serving the Board of Apprenticeship Training by Ministry of Human Resource Development, Advisory board member of Vidyodaya Institute of Education Management, Cochin, Member of Academic Council of Cochin University of Science & Technology, and is a Trustee for Global Public School, Cochin.
CA. Babu Abraham Kallivayalil
CA Babu Kallivayalil is a practicing chartered accountant with 30 years standing having a wide range of experience in the field of corporate, non-corporate, and NGO audit, taxation, and consultancy. He is a member of the central council of the Institute of Chartered Accountants of India (ICAI), a statutory body constituted under an Act of Parliament to regulate the profession of chartered accountancy in the country. His spectrum of service covers professional as well as social fields
Adv Anand K.
Adv Anand K is a Senior Advocate practicing in High Court of Kerala and part of M/s. B.S. Krishnan Associates, Kailas, Warriam Road, Cochin
V Abdul Razak
V. Abdul Razak, is the Managing Director of VKC Group. The Group has twenty four manufacturing units in India and 3 units in Sri Lanka, Sudan and Bangladesh. After his MBA from PSGIM, Coimbatore, he joined family business in the year 1992. He was able to increase the production of hawai chappals from 3500 pairs to 18000 pairs within a short span of time. Later he was involved in various new products in the State or even in South India along with his brother V. Noushad and other Directors. First PVC virgin footwear plant in Kerala 1994, First micro cellular PVC footwear plan in Kerala 1997. First Air Injected PVC Footwear in South India in 1999 and First Injected EVA footwear in South Central India in 2003 are few among them. In 2007 VKC introduced PU footwear in Kerala which was then affordable only to higher income segments, aiming at the mass segment and this turned out to be a grant success from the first month of launching. This was then multiplied and VKC became the largest manufacturer of PU Footwear in India. Sri. VKC Mammed Koya and Ex-MLA father of Mr. Razak was a proven Industrialist and a veteran Political Leader of Kerala. Mr. Razak also had the inborn entrepreneurial DNA to become an industrialist.
Mr. Razak is also a political and social worker. He is the Chairman of CIFI Southern Region, Vice Chairman CII Northern Kerala, EXCOM member of IPUA, Executive Committee member of FOOMA and Special invitee to State Committee of KSSIA, Managing committee member of CMA. He is also a member of the Labour Welfare Fund Board, Govt. of Kerala. He is also involved in the development of the footwear industry in Kerala, by working closely with various associations. Mr. Razak is also involved in various charitable activities in Kerala. He is married to Sajna and have two daughters Rasha (Chartered Accountant) and Shana
Shri Alexander Cherian
Alexander Cherian is a Banking and Finance Management Professional .He began his career as a Probationary Officer in State Bank of India and during his stint with SBI, he has worked in diverse areas such as Foreign Exchange Treasury, Commercial and Institutional Credit, Retail Banking and Technical Consultancy . He has wide exposure and experience in Investment Banking and Corporate Finance. Positions held by him include Vice President and Head of South India Kotak Securities, Founder CEO of an Investment Bank abroad , Senior Vice President and Head of Wealth Management B&K Securities , National Head of Distribution ,Geojith Securities and Regional Director, Anand Rathi securities. He brings on board, over four decades of experience in Corporate Finance and Investment Banking.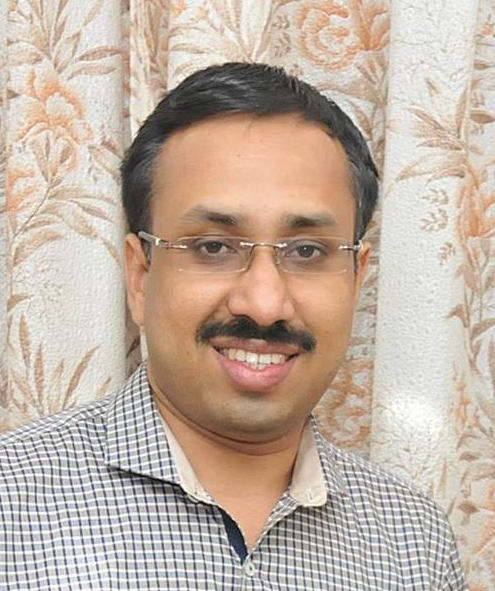 Shri S Harikishore IAS
Managing Director KSIDC
Shri S Harikishore IAS is a Master of Engineering by Academics. He got into Indian Administrative Services from Kerala Cadre in the year 2008. He served as the District Collector of Pathanamthitta , Managing Director KTDC, Director Tourism Department, CEO Life Mission etc. Currently he is serving as Director , Department opf Industries and Commerce and Plantation